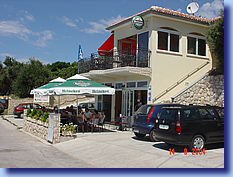 CAPTAIN'S CLUB kindly invites you to visit and enjoy the wonderful view on the sea from the restaurants terrace. Our restaurants offer a large choice of delicious dishes: home meat specialties, fresh fish, mussels...

Alongside the richness of our cuisine you will be served with bottle wine. Cooking skills and exquisite service in the cozy Mediterranean restaurants and catering facilities guarantee the pleasure of traditional food made from natural and healthy seafood and gardens of Rab.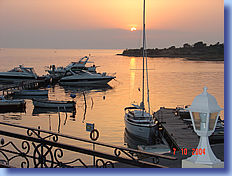 In our Cocktails and Caffe bar you can enjoy with different cocktails and ice and fruit cups...



Daily opened of 8:00 o'clock to 24:00 o'clock, sundays and holidays of 8 o'clock to 24 o'clock, kitchen ordering of 12:00 o'clock to 23:00 o'clock.